"We can't solve problems by using the same kind of thinking we used when we created them." – Einstein
"All organizations are perfectly aligned to get the results they get."
– Arthur W. Jones
"We must become the change we seek in the world." – Gandhi
Our Corporate Team and Wellness Modules
Dr Gunta Caldwell – Executive Interpersonal Dynamics & Executive Health
Dr Sonja Gwosdezki – Building Stress Resilient Managers
Dr Nicholas Kitsou – Wellness Chiropractic Care in the Workplace
Lisa Mitchell – Yoga for Chronic Stress
Sinead Massey – Corporate Fitness
Dean Carson-Crickmore – Corporate seated massage
Why engage in our Corporate Health program?
Our Corporate Health and Wellness Program is about delivering an integrated wellness program that looks at creating and delivering results that will give your company the competitive edge in our Globalized world.
KNOWLEDGE, ATTITUDE and SKILL – the three elements of HABIT
Bring these into your workplace and the results will speak for themselves.
CHANGE Absenteeism and Employee turnover.
We will tailor a wellness program that will reduce attrition noticeably.
LACKING Talent.
Attract staff that have talent, are resilient and productive.
RESULTS
A wellness program that gives you a Return on Investment
GLOBAL MARKET PLACE
We now have a Globalization of Markets and Technologies.
The emergence of Universal Connectivity.
The Democratization of Information/Expectations.
An Exponential increase in Competition.
The Movement of Wealth Creation from Financial Capital to Intellectual and Social Capital.
Free Agency – we are becoming more and more informed, aware and conscious of options and alternatives than ever before.
Permanent White Water – we live in a constant, churning, changing environment.
John Gardner once said, "Most ailing organizations have developed a functional blindness to their own defects. They are not suffering because they cannot solve their problems, but because they cannot see their problems." Einstein put it this way, "the significant problems we face cannot be solved at the same level of thinking we were at when we created them."
STRESS is then produced at every level of an organization trying to contend with the ever changing world.
This STRESS then translates into every member of an organization.
STRESS evolves in every person differently from – anger, high blood pressure, developing poor eating habits, not exercising, poor sleep, poor interpersonal relationships, conflict issues and unable to relax.
Our team of professional experts are collectively able to address all of these issues.
This in time brings about a healthy work place environment that is productive, cohesive and striving as a collective organization.
Companies are struggling to achieve their goals, struggling to meet shareholder demands and wondering whether the competition in the global market will leave them losing their foothold.
It is no longer about the level of education that can be brought to a company and it is no longer about culling the workplace to make it economically viable.
Even with all that in place there are still no guarantees that a company will survive.
So what is the factor that is missing?
Healthy human dynamics!
Companies struggle to work as a healthy cohesive organization that has an acknowledged Mission Statement that works for every member of the company.
This program is about understanding organizational behavior which is in essence studying and understanding human nature.
For once we understand the fundamental elements of human nature, we possess the key to unlocking the potential inside of people and organizations.
This program reaches deep into the heart of the corporation to understand the following:-
why there is a high level of attrition
why there is worker conflict
why there are leadership issues
why there is an in-congruency between departments
why there is worker dissatisfaction
why the leaders struggle to achieve what they have set out to achieve
why there is discord between leaders
why there is low trust
no shared vision
lack of efficiency
non attendance due to illness or stress
We are able to come in and assess all of the above and work towards a healthy work place status, where the company's productivity increases due to worker wellness, satisfaction and interpersonal dynamic congruency.
We provide:-
executive and staff programs
stress management – mind, body, spirit
chiropractic care
massage
meditation
personal training
yoga
For more information please contact us on (03) 9576 2559.
Team Bio's
Dr Gunta Caldwell – Executive Interpersonal Dynamics & Executive Health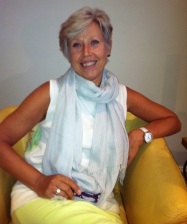 Gunta has been a chiropractor and natural health practitioner for nearly 40 years.
She is a registered chiropractor, has a post graduate diploma in Nutrition, diploma in Psychotherapy, is a certified NET practitioner and is also certified in Vibrational Medicine.
She is the author of – "On Silver Wings" a book about self discovery in a challenging time.
Gunta works holistically but according to the needs of the individual.
Her greatest passion is helping people realize their potential – physically, mentally and emotionally.
For Gunta the outcome is important but the realizations to reach the outcome are just as important. Whether this is to reach your health potential or to understand the world of relationships ( work or personal ), and realize your potential in this arena, Gunta has the ability to get to the source of the issue and with the help of the client reach a resolution that is positive.
Dr Sonja Gwosdezki – Building Stress Resilient Managers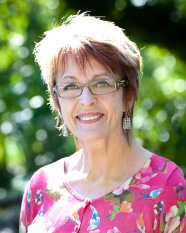 Sonja originally opened her Practice as a Chiropractor in 1974. She has always been self employed operating a multi-disciplinary practice with multiple practitioners for 20 years.
Sonja now runs a smaller clinic, Integrated Wellness Therapies, where she focuses on an integrated mind/body approach to Releasing Stress; Healing Trauma, Anxiety and Depression; Restoring Energy and Vitality; Weightloss, improving confidence and Achieving your goals.
Sonja is known for compassionately getting to the core of an issue with laser sharp focus and being able to explain complex concepts simply.
She committed to inspiring, empowering, supporting her clients with knowledge, practical tools for self help so that they can live Stress Free Vibrant Flourishing lives.


Building Stress Resilient Managers
Dr Sonja Gwosdezki has extensive knowledge on:
How the mind works;
How we create our own stress,
The role of physical, emotional, nutritional and environmental factors contributing to stress;
Why we might be sabotaging ourselves and how to Transform Self Sabotage and Negative Self talk into being "on purpose, clear headed, focused and goal achieving"
How to build Stress Resilience and minimizing distress
Sonja's formal qualifications include:
Registered Chiropractor 1974
Post Grad. Dip. Clinical Nutrition, 1984
Dip. Clinical Hypnotherapy, 1986
Neuro-Emotional Tech. (NET) Certification, 1999, in USA, being one of first four practitioners in Australia to receive this qualification
Dip. Transpersonal Art Therapy, 2001
Wholistic Transformational Life Coach, 2009
Emotional Focused Transformation Level 3 Practitioner, 2012
Sonja has also trained in Psych-K, Bowen, Neuro-linguistic Training (NLP) and various other Mind/body processes
Dr Nicholas Kitsou – Wellness Chiropractic Care in the Workplace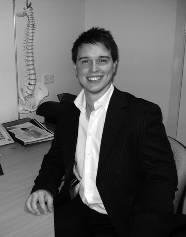 Since completing his Master's Degree in Chiropractic, Dr Nick has established himself in a successful private practice, allowing him to gain clinical experience with both the very young and active, to the mature and sedentary.
Such a vast and varied clientele has allowed him to develop a special interest in wellness in the workplace, and thus develop strategies to minimize tension, stress, and improve health, thereby improving productivity and job satisfaction.
Having received multiple distinctions and awards, he is often sharing his knowledge and strategies when speaking with businesses, club meetings, schools, and community based events.
By tailoring his gentle approach to the needs of each individual, Dr Nick has a strong focus on maximizing the scope for success.
Lisa Mitchell – Yoga for Chronic Stress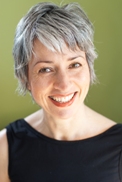 During a 20-year media career, I developed a solid stress habit that led to chronic ill health. But I also gained a deep understanding of the physiology and psychology of debilitating stress. Does this sound familiar?
• racing mind
• brain 'fog'
• insomnia
• depression
• palpitations
• fatigue, exhaustion
• immune deficiency
• tension headaches
• inability to relax
• generalized anxiety
• emotional rollercoastering
• digestive/elimination issues
• back/neck/joint complaints
Chronic stress is a proven foundation for serious illness and dis-ease. Symptoms are your body's cry for help. Together, through these programs, we lay a foundation for healing and new direction.
Relax for Health: targeted personal programs for chronic stress
High Performance Mind workshop
Yoga classes
Techniques:
breath work
mindfulness
acupressure
self-inquiry
yoga postures
energy work
guided relaxation
sound therapy
Testimonial:
"I stumbled across Lisa at a stressful time in my life. We embarked on one-on-one tuition . . . This turned out to be one of the best decisions I've ever made for myself. Lisa has set me up with a personalised stress-relief 'tool-kit'. Lisa's intuition, gentleness, good humour and intelligence made our sessions together a real joy."
– Meg Moate, lawyer, CSIRO, business development
Research:
The Heart Math Institute in California gave breathing and self-awareness exercises, which I typically use, to a group of highly stressed managers. After six weeks, symptoms decreased dramatically:
exhaustion from 50% to 12%
physical stress from 41% to 6%
regular stress from 33% to 5%
sleeplessness from 34% to 6%
dissatisfaction with work from 30% to 9%
anger levels from 20% to 8%.
What does this mean for you?
A new beginning, one that is liberating and richly rewarding. Let me show you how.
Qualifications:
I am lifelong student of yoga and allied health modalities. Studies include:
Diploma of Teaching Krishnamacharya Healing & Yoga Foundation (KHYF)
Diploma of Teaching Gita Hatha Yoga
Diploma of Teaching Gita Progressive Yoga Relaxation
KHYF Certificates: Pranayama: Breath of Life; Yoga for Anxiety; Yoga for Depression.
Gita International School of Yoga: Esoteric studies 2003-2007
Professional Membership: Yoga Australia, Level 2.
Sinead Massey – Corporate Fitness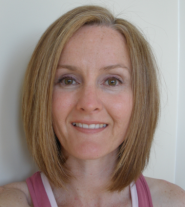 I am a mother of two who embraces a lifestyle that is modelled on holistic healthy living.
After a long career in the corporate Telecommunications and Information Technology sectors, I found myself looking for change. A back injury resulted in some serious reflection on what I actually wanted out of life, so I started a part-time Personal Training business in 2007. The latter has enabled me to pursue my love of working with people and to explore my keen interest in the human body. It was this that took me out of the Corporate world and into the Health and Fitness Industry full-time in 2012.
I strive to encourage my clients to make small and realistic changes that will move them towards bigger and better living, resulting in ongoing Quality Of Life.
I am passionate about nutrition and exercise and when working with clients, adopt a hands-on approach which focuses on the body from the inside out. I take special care in assessing my clients through Postural Analysis and applying the relevant Corrective Exercise. When the body's foundation/core is strong, it will move and function better.
I'm a generalist who is flexible to suit the needs of each individual and am mindful in addressing any pre-existing or current injuries. I make every effort to prescribe exercise which is fun, manageable and something that YOU CAN DO – forever!
Philosophies
What the head believes – the body will follow. It all starts with the head.
Quality over quantity
Dean Carson-Crickmore – Corporate seated massage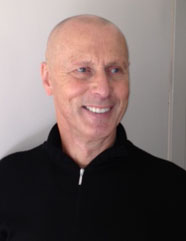 Dean has worked, studied and taught in the area of massage and allied remedial wholistic therapies for the past 30 years.
He is currently running an active full-time clinic within a private hospital in Melbourne, and has been involved with this clinic for the past 22 years. Because of this, he has a great depth of experience and knowledge in working within the private corporate sector.
He has an ongoing active interest in practicing and teaching the use of remedial massage, and allied bodywork techniques in an interactive way, to develop a greater presence of physical and mental wellbeing with his clients.
Currently, he is involved in ongoing studies within this field that he personally practices.
This is to maintain his current state of wellbeing, and to encourage those around him.
He knows that this is critical in maintaining a healthy, active, physical and mental lifestyle with the many benefits it brings.