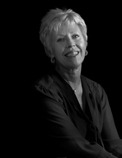 Amber Healing Centre was founded in 2007 by Dr Gunta Caldwell who graduated as a Chiropractor in 1974 and gained her Post Grad. Diploma in Nutrition in 1984.
Gunta began practicing in 1988 and obtained a Psychotherapy Diploma in 1998. In 2001, Gunta obtained a Proficiency Certificate in Energy Medicine which she now uses to further determine a patients health. This modality is not chiropractic.
Gunta received her NET certification in 2008 in the USA and is one of a small number of chiropractors in Australia with this qualification.
Gunta's Book – On Silver Wings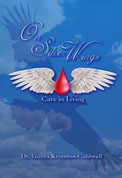 This is a story my story, but I feel it can only have value if I can bring to the world the purpose of this story.
My children and I don't see ourselves as victims or that we may be trapped in our past experiences. We have lived through this time and grown with the experience.
This does not mean that we no longer have any issues related to this time and therefore free of the past.
What it does mean is that we have embraced our life circumstances and looked at the possibilities that this time has given us. It has shown us how our community struggles with death and through fear of dying struggle to embrace what dying can give to us and the grace that can come with this deep learning experience.
You can purchase Gunta's book on Amazon here